After my unbiased view on generational and world class Kai Havertz, I'll be taking a closer look at another of our promising youngsters in Callum Hudson-Odoi. So much talent but yet no time to impress. What next for the youngster at Stamford Bridge?
What's next for Callum Hudson-Odoi?
Callum Hudson Odoi, a player with so much talent but one that sparks much debate amongst the Chelsea fanbase. For some, he's that player who should be given ample time to develop into the world-beater he has shown glimpses of so far. For others, he is decent at best but just isn't good enough to be a starter at a club like Chelsea.
He has endured something of a roller coaster ride in his Chelsea career, than most of his current teammates. The  recurring problem for the winger centers around one major thing; he has been given little trust by most of his Chelsea coaches till date.
The 20-year-old has been on Bayern Munich's radar for a while now and it's no news that Chelsea have refused to sell him for any amount. For obvious reasons, he still has his better years ahead of him alongside a large room to develop his potential. In hindsight, Bayern Munich only dropped their interest in the winger due to his 'expensive' financial demands. Imagine what could have been if that wasn't the case.
Let's go down memory lane a bit. The young lad was one to look out for in the Europa league where he scored four goals in 9 matches in his breakthrough season under Marizio  Sarri.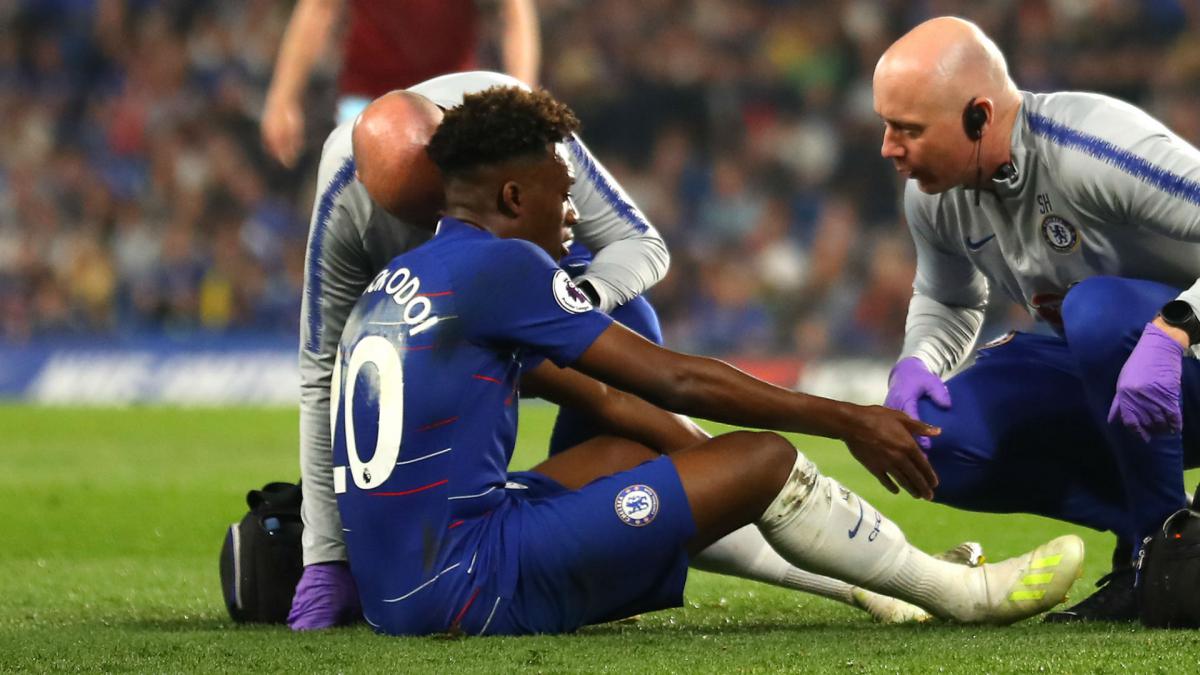 Sadly, he was stopped in his strides as he unfortunately ruptured his ankle at the end of the 2018/19 season.
It was never the same after his injury
The injury kept him out on the sidelines for nine months before making a comeback to the pitch under former Chelsea manager Frank Lampard. It was more of the same and he had a few setbacks and could not feature consistently as anyone would have wanted. He featured as a left winger and a right winger under Frank Lampard, two positions in which he is very comfortable in since he likes to cut in from the sides and handle his own duels against defenders. However, it always seemed like he had more to offer especially in the area of his final decision making.
Tuchel is good news for Chelsea, is it the same for Hudson-Odoi?
The appointment of Thomas Tuchel as Chelsea head coach has so far seen a new role for Callum Hudson-Odoi playing as a potential right wing back. 
The youngster can also have some difficulties that arise from Thomas Tuchel's formation. The 3-4-2-1 that he plays utilizes full-backs such as Ben Chilwell and Reece James, with wingers rarely required – at least on paper.
This potentially new role was on display this season itself when Hudson-Odoi started as a wide midfielder in the aforementioned set-up multiple times.
Take all of the above into mind alongside Chelsea's supposed pursuit of a striker and it becomes pretty clear that Hudson-Odoi must lace up his boots under TT in order to nail down a regular starting berth. All of the above leads us to the very question below.
Hudson- Odoi's best position?
The 20-year-old is blessed with electric pace and can make some well timed runs with the ball in wide areas. He has the ability to get himself into some promising areas in the final third and can also contribute by setting up a few goals for his team.
Due to his versatility, the player has excelled playing as a right winger, left winger and also as a right wing back as he has shown the willingness to take on extra defensive responsibilities.
Often times, he has shown traits to be more comfortable playing on the left wing than on the right wing where he has proven to be very useful not only in scoring but also creating chances for the team.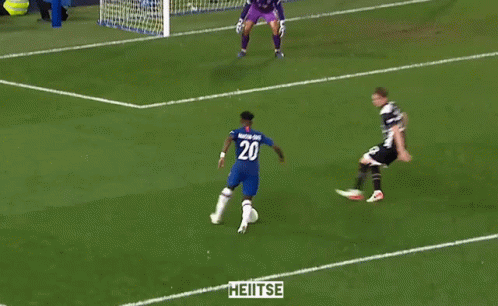 Frankly speaking, he is one of the best creators in the squad and can be very dangerous when driving and taking on defenders on the left and has the option to unleash a shot just like Eden hazard at Chelsea. He's the only winger Chelsea currently have that aggressively tries to cut in and create/shoot since the mercurial Belgian last graced Stamford Bridge with his class.
What must he do to get regular game time?
Hudson-Odoi started five out of the first six games of Thomas Tuchel's reign at Chelsea. The speedster was deployed as a right wing back in a three-man defense system which looked very effective due to the directness of his game and his dribbling skills.
But due to his level of inconsistency, he was dropped on the bench for teammate Reece James and this isn't the first time he is getting sidelined. The first case was under Frank Lampard where he fell below Mason Mount, Kai Havertz, Christian Pulisic and Hakim Ziyech in the pecking order.
Not surprisingly, it has raised so many concerns about Hudson-Odoi's future at Chelsea and if he is going to get regular game time next season. Also bear in mind that the 20-year-old has a contract with the Blues until the summer of 2024.
However, Bayern's interest in the Chelsea winger is all but over but yet another Bundesliga side in Borussia Dortmund are still interested in the youngster.
Following the sale of Jadon Sancho to Manchester United, Dortmund need a like-for-like direct replacement for their former prized asset and fellow Englishman in Hudson-Odoi easily fits that bill.
Should Chelsea cash in on the youngster now? Keep him for a couple more seasons (with the potential risk of seeing his price tag reduce as well)? All of those questions are the difficult ones that can't exactly be answered.
What does the future hold for Hudson-Odoi?
While Bayern may not be eyeing a move for CHO anymore, his future still seems somewhat up in the air.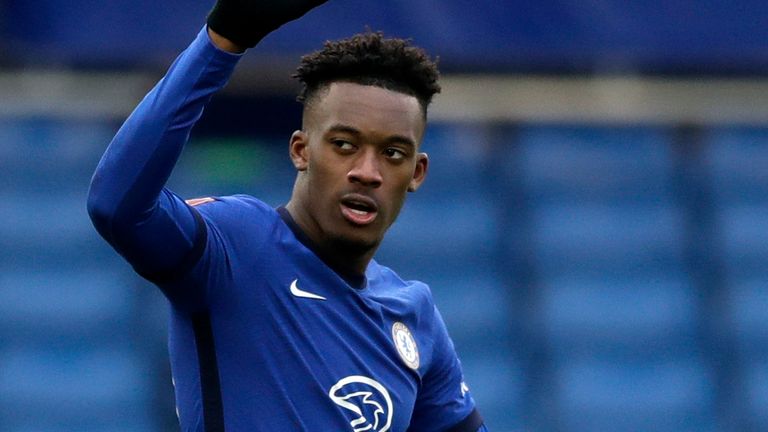 As already discussed, he does not look to be high in the pecking order of Thomas Tuchel, meaning he would likely be forced to settle for a bit-part role at Chelsea next season.
And, with it claimed that Chelsea's priority in the market is to sign a striker, that would surely only further limit Hudson-Odoi's game time next term because, whilst he does not play up top, signing another striker would likely mean Werner and Havertz are pushed out wide on a more regular basis, which is of course where Hudson-Odoi operates.
But with Hudson-Odoi still only 20, would he not be better served going out either on loan or permanently to earn more regular football in order to continue his development?
My Verdict: To get the best out of the 20 year old, he has to be played consistently and given regular game time. But since he has fallen down the pecking order for the blues, he should perhaps be loaned out to Borussia Dortmund where he can nail down a regular spot on the right flank and make it his own. If we do that and eventually do plan to sign Erling Haaland at some point in the very near future, who knows if Hudson-Odoi could come in handy in a player plus cash or cut price move. Only time will tell.