It's no doubt that the 22 year old German star has been the topic of discussion since his heroic display in the UEFA Champions League final after scoring the only goal to give Chelsea the second triumph in their history. 
Messi: "For me Kai Havertz is the best youngster in the world."

Generational. pic.twitter.com/xpXTPLTJVi

— Rola ⭐️⭐️ (@kofoworola__a) June 14, 2021
No, this is not because I'm a sucker for Havertz. This is me airing out my unbiased thoughts on the German sensation. Sorry, I couldn't help but praise him again.
Moving on, the Blues have recently struggled in front of goal by not taking numerous chances they create, this has given the club some concerns as they have expressed their desire to sign a new striker. Despite all of the good work done under Thomas Tuchel, it is evident to see that a prolific and consistent target man upfront is needed to further complete the puzzle.
Chelsea's continued pursuit of Haaland (which we can't fault) left us wondering how Kai Havertz will fit into Thomas Tuchel side if they eventually get the Norwegian or any other top calibre forward on the market.
The 22-year-old came from Bayer- Leverkusen for a fee of €150m and it's fair to say he has had quite a tough season dealing with injuries, covid, playing in a different country and a new league entirely. If you add the weight that came with his price tag to the mix, it makes the narrative even more difficult. In the end, he managed nine goals and nine assist in all competitions. However, that IMPORTANT goal in the Champions League final saw him atone for any form of previous disappointment.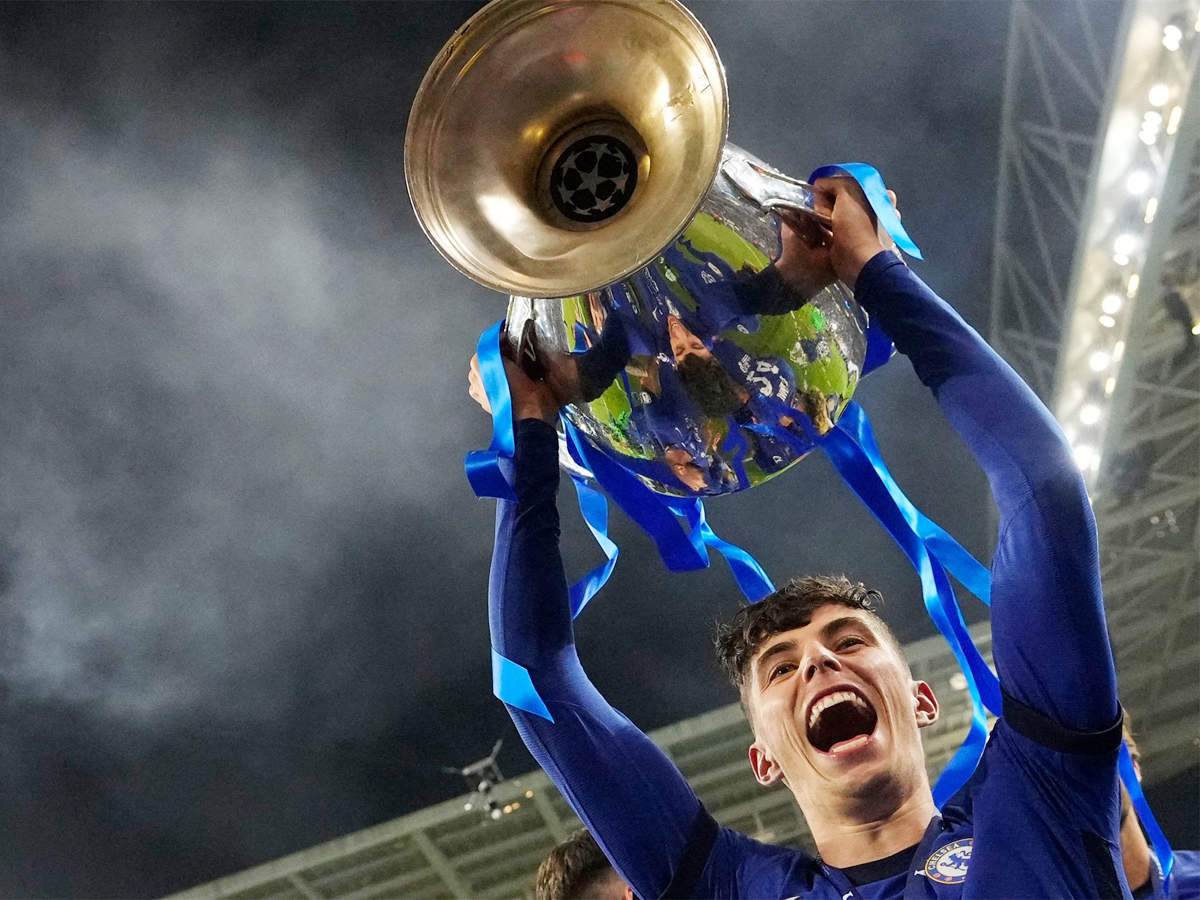 His early start into the season was quite frustrating as he played different positions in quick succession. No one could really answer the question of his best position under former Blues boss in Frank Lampard.
Fresh start under his compatriot
The arrival of Thomas Tuchel  after the sacking of Frank Lampard  ensured a turn around for Kai's season. It also gave birth to his new role in the team, playing the false 9 with either Timo Werner, Christian Pulisic, Hakim Ziyech or Mason Mount behind him. That seemed to do the trick.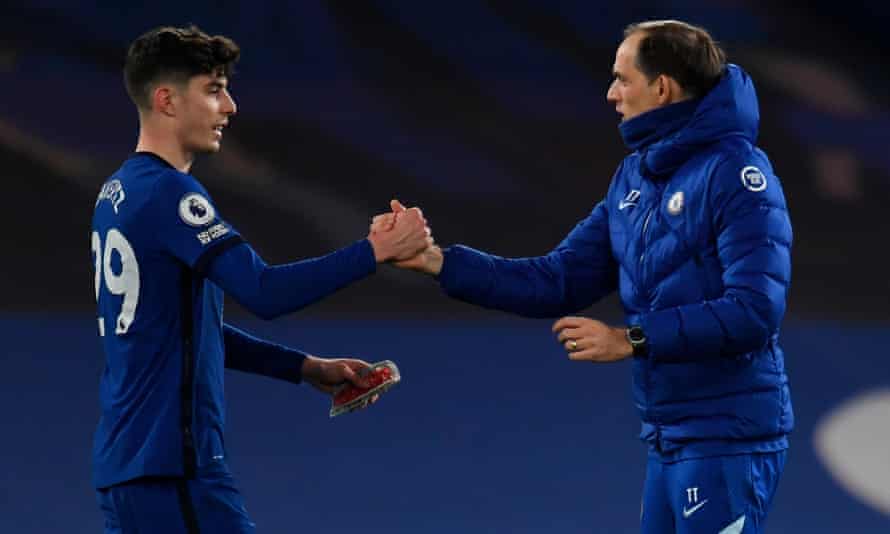 Many times he could be seen dropping deep or to either side to be involved in the build up like how Tuchel likes his strikers to be. To go with, he still had  that pace and box awareness of a natural goal scorer to get into the right positions to score. In a nutshell, he was more dangerous and effective upfront under the new setup.
Strength and weaknesses
While he is equally gifted on the ball, the special thing about Kai Havertz is his off the ball ability. He can be a potential threat to opponent when he is on the ball and a menace to opposition defenders when he is off the ball. It  is quite underrated and perhaps 'ironic' because many conceive his style to be lazy and weak.
The skillful attacker often lurks between the lines and he turns right after receiving a ball before floating a through pass which has soon become his trade mark movement. 
His dribbling sense is unique and he uses his pace to get past defenders rather than swift movement alone. His pacy attributes on the ball also makes him a threat in counter-attacking situations. 
Havertz' shot selection is not all that bad but it's a thing to note. He doesn't prefer to take shots from long range rather he takes shots from dangerous locations inside the box.
He is quite mistaken as a poacher because he is a very good goal scorer and his overall game tends to get ignored, similar to the days of Frank Lampard as a player. 
He boasts the qualities to lead Chelsea's front line next season
The German star player made only nine appearances and scored eight goals as a false 9 during his spell at Bayer Leverkusen. Naturally, he played most of his games as an attacking midfielder. 
Havertz was able to secure his place in the starting XI to an extent as first choice striker under Thomas Tuchel. Admittedly, it was quite questionable he was starting over the likes of Tammy Abraham and Oliver Giroud with Timo Werner being shifted to the left wing whilst rotating play with Christian Pulisic and Mason Mount. 
It's no doubt that one of his best performance in the Premier League was against Fulham when he scored both goals to give Chelsea the three points while playing the False 9 role. His hold up and link up play gives the front line some sort of flexibility and fluidity. 
Kai has the ability to drop deep in sustained possession to create gaps to run into. He is not reluctant to make runs in behind defenders. He is very comfortable in the box and in very high positions, has a perfect timing at arriving into the box and also boasts good composure and very good finishing. 
Another reference is the last match of the season which was the Champions League final where Havertz was the man of the moment.
He led the line with Mason Mount and Timo Werner in behind and his role on the pitch was evident as he put in a complete performance which was easily his best game of the season. 
Havertz remains a key figure no matter what
Should Chelsea get Haaland, Kai can still fit in to the system by playing as a second striker in a 4-2-2-2 system because he finds great positions in between the lines. In summary, Halaand doesn't have always have to hold up the play or wait for support (Harry Kane with Tottenham for instance) because someone would be shouldering that responsibility. Kai has the ability to process the game very quickly and particularly loves to look for quick transitions and gaps in defences to exploit.
My verdict: it's no news that Chelsea are looking forward to cashing in on the €150m price tag on Erling Haaland this summer to lead their front line next season. However, if the signing of Haaland doesn't come into fruition, Tuchel should very well trust Havertz as he offers late runs into the box, has the height to score headers, good far post finishing, quality technique on and off the ball and comes off as your 'complete' modern-day attacker.